Events, Dear Boy, Events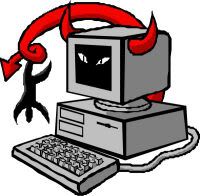 I referred yesterday to mutual help on the internet. If you ever look at the event log to see what's troubling your computer, here's a useful site that explains what those error codes mean:
http://eventid.net
.
The content is user-generated and it doesn't yet cover every single error code. And a problem can have any one of several causes. But I found many useful suggestions for one error that I was getting.
Of course, you can also look on the Microsoft site but I have never found that very helpful. Now there's a surprise.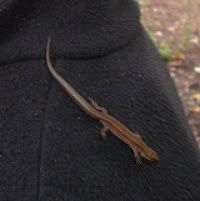 I am indebted to Mrs Cello (as the late Cyril Fletcher would have said) for this picture of the lizard she found in her garden - this year's
must-have
shoulder accessory.
You may recall that she referred to it in the Comments Box. I found a frog in my garden but this woman had to go and top it, didn't she?
Cello has sometimes hinted that she has some connection with the advertising industry so some of you may have thought it was just a newt or a twig that looked like a lizard, so here is the evidence.
His name is Wally (though I doubt that he knows that) because he is a Common Wall Lizard (
Podarcus muralis
). A slight misnomer because in Britain it's quite uncommon to find them in your garden.
Found anything unusual in your garden? Send me a pic. User-generated content again. Every lazy blogger's dream.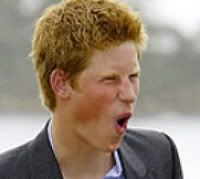 Prince Harry is 21 today. Happy Birthday Your Royal Gingerness.
The
Today
programme on
Radio 4
devotes one of its prime slots after the 8 o'clock news to a long interview with the third in line to the throne.
Well, to be fair, it was a quiet day for news. 120 dead in Iraq as that country comes ever closer to civil war. The petrol price problems. The future of the United Nations.
Much of the interview was about Harry having now
'grown up'
.
Britain will only have grown up as a country when our leading morning news programme stops giving that kind of prominence to a member of the Royal Family.

While we're on the subject, Harry's father was supposed to have said that if fox hunting was made illegal he would leave the country. Well, the law was passed and he's still here. What's keeping you, Charles? The Duchy of Cornwall revenues could easily be channelled into a Swiss bank account. There'd be more than enough to keep you and Camilla in Toblerones well into your dotage. Cuckoo! Cuckoo!