Minutes of Christmas Working Party
I set up a small working party to consider this blog's Christmas opening hours. It was so small - only me - that I had to both chair it and take the minutes.
I reported that no guidance was available from the Blogger help section. Therefore it must be assumed that they would leave their servers switched on over Christmas, although they hadn't always done so in the previous few months. OFBLOG had not replied to our emails, either because they were having their staff party or were too busy considering how to incorporate Naked Blog's 'Peter Postulate' into their guidelines. (This postulates "
an inverse relation between look and quality of blogs. The more glamorous the initial "hit", the less the person has to say. And vice versa.
")
Based on my previous experience of deciding Christmas opening hours for a public service enterprise, I initially proposed that the blog remain open throughout the Christmas period. I was immediately shouted down and I called myself a bastard. I then said that, in a spirit of compromise, I would agree to closing on Christmas Day.
Detecting a crack in my armour, the suggestion was made that closure be extended to Boxing Day, with an early finish on Christmas Eve. Boxing Day was conceded, as it was always intended to be, but I pointed out that Christmas Eve was a normal working day. The traditional objection was made that it might be snowing heavily on Christmas Eve and early closing would ensure that staff could safely travel home to their excited and expectant children. I replied that the staff of this blog worked from home anyway and had no children but that as it was the season of goodwill I would adjourn to the Smoking Room to give the matter further consideration and reconvene the meeting in the morning. Instructions were given to book the living room for 9am tomorrow and order coffee and biscuits for one.
When the final decision had been made, a public notice would be posted on the blog that would associate closure with a passionate commitment to customer service together with something along the lines of 'we're closed, you're fucked, but Happy Christmas anyway.'
The Adventures Of Carlo Episode 29
CHRISTMAS SPECIAL Part One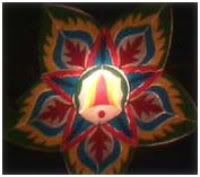 It was early evening when Sandy and I entered the Rod and Mullet. Sandy smiled and nodded at the handful of men and youths in the bar. They glared back at him but nobody said 'who are you smiling at?' which passed as an effusive welcome of Filipino proportions in the Rod and Mullet. "How are you, Mr Lupin?", said the landlord, "when are we going to see you and Carlo on Come Dancing?"
"You and Carlo been Tango-ing, Willie?" said Sandy.
"It's a long tale of misunderstandings involving Abba and Mrs Skidmore which I have no wish to revisit."
"We should have brought Carlo tonight", Sandy said. "That Moonwalk he did at the Embassy staff party would certainly liven up this shithole."
"I beg your pardon?", said the landlord.
"Excuse my friend, he's in the Diplomatic Service", I said.
"I'd better put the radio on then and see whether fucking war's broken out."
Sandy roared with laughter. It was the sound Sid James would have made if he'd been educated at Harrow and Brasenose. "He's quite a character, this new landlord", he said to me. "I reckon we'll be all right for a late session tonight."
It was at this point that a dark corner of the bar suddenly came into focus and I saw Lee sitting alone and building a pyramid with some beer mats. Before I could look away he caught my eye and came loping over, bringing his drink with him.
"This is Mr Mannington-Preen, Carlo's former employer from Manila", I was obliged to say. "Lee is an acquaintance of Carlo, Sandy."
"Hey, Boss Man!" said Lee.
Sandy looked bemused while Lee frowned and pressed his fist against his forehead in a histrionic display of concentration before saying: "Kumusta po kayo?"
"I'm very well, thank you", said an amazed Sandy, " so Carlo's been giving you lessons,eh?"
"Hang on", said Lee and went into the trying-to-remember-something mime again before saying "Ang ganda mo!"
"I say, steady on!", said Sandy, "do you say that to all the boys?" Seeing my puzzled look, he whispered in my ear "It means "you're so beautiful".
But Lee hadn't quite finished.
"Sipsipin mo ang titi ko", he said.
Sandy choked on his beer. His face went the same shade of red as the stripes on his Turnball and Asser shirt.
I leaned forward for the whispered translation.
"You don't want to go there", he said.
"Oh, but I do", I replied.
"Let's just say there's an element of onomatopoeia in the phrase."
"He wants to sip your beer?" I suggested.
"His tastes seem rather more adventurous than that", Sandy whispered to me before asking Lee if he knew what it meant.
"Not sure, mate", said Lee, "it's something Carlo says sometimes."
"I need another drink", said Sandy.
"I'll get them", said Lee, patting the pocket of his Parka. "Christmas bonus today. Pint of lager, Roger, and whatever my mates are having and a Peperoni."
"You want to sign Lee up for your lot", Roger said to Sandy. "He'd scare the shit out of Bin Laden's mob. Fight terror with terror. The fuckers would run a mile if you put young Lee on the Arab street."
"Yeah, I'm the man", said Lee, looking delighted and adding elliptically "Sorted. End of."
For the next hour I tried to have a sensible conversation with Sandy while an increasingly incoherent Lee chewed his way through three Peperonis and repeatedly told Sandy that any friend of Carlo was a friend of his. But Sandy refused to freeze him out of the conversation and kept putting a paternalistic arm on his shoulder and buying him more lager. Even worse, he spurned my suggestion that we leave and told me to go on home on my own and he'd join me later for a nightcap and a cheese and pickle sandwich. I walked home with a powerful sense of foreboding.