More Christmas Cheer
The Law Lords' ruling that the indefinite detention without trial of people under the anti-terrorism legislation was illegal will have delighted everyone who believes in human rights, the rule of law and the values that should underpin any halfway democratic society. And don't forget that, as in all the best tyrannical regimes, neither the detainees nor their lawyers were allowed to know the evidence against them.
Unfortunately, it doesn't mean these people will be either released or brought to trial because the Government is digging its heels in. The problem is that we now have a constitutional mess in this country with the Government accusing the judiciary of usurping the will of Parliament and the judiciary trying to ensure that a powerful Government doesn't abuse the fundamental principles of the rule of law. Perhaps it's time we had a written constitution and defined precisely where sovereignty lies and what limits we should place on it. Some of us thought the Human Rights Act would begin to do the latter but we'd reckoned without Blair and Blunkett pissing all over their own legislation.
Spread some cheer yourself..........
On the subject of people detained without trial,
Amnesty
has an annual scheme to send Christmas cards to victims of human rights abuses throughout the world. In some cases you can send them to individuals in prison and in others to those campaigning on their behalf.
I must admit that I agonised a bit about this because I felt it was a small gesture that would have little effect and give more pleasure to the person sending the card than the recipient. But then I thought that if I were banged up without trial for my political beliefs or my sexual orientation I would probably be quite pleased to know that people in distant countries were thinking of me.
It's not to late to send a card. The scheme runs until the end of January. Full details
here
.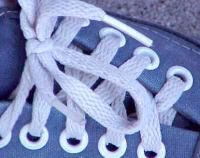 Before leaving this topic, here's a Polish saying that I recommend you say whenever you're feeling low or that life is treating you badly, or say it everyday when you get up. The English translation is a bit clumsy but it goes:
I look down at my shoe and - there's the lace!
This can't be gaol then, can it, in that case.

- Gyorgy Petri
The Adventures of Carlo Episode 25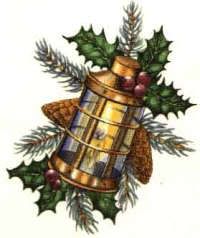 As Carlo ironed my best Egyptian cotton sheets we were discussing Sandy's imminent visit. Carlo has developed a most irritating habit of saying "you get me?" at the end of sentences. After he had said this at least ten times in as many minutes I said that if he used the phrase again I would indeed get him - straight between the eyes with my shotgun.
"Bumbong!" said Carlo.
"I'll bumbong you in a minute", I said.
"No, for Sandy. Boss man likes bumbong."
We seemed to be straying into areas of intimacy that even I, who had known Sandy for over thirty years, regarded as off-limits, although I have to admit there had been some rather unpleasant rumours in the Foreign Office when Sandy was suddenly moved from Saudi.
It was with some relief that I discovered I had got the wrong end of the stick, or possibly the bumbong, this being rice steamed inside a bamboo tube and traditionally served at Christmas in Carlo's native land.
"How fortunate that bamboo is so plentiful in southern England in December", I said, rather unkindly, "but I suppose we could always get Lee to break into Giles Humphries' conservatory and purloin some of the exotic foliage he had specially imported."
"Lee would love bumbong", said Carlo.
"That's what I've always feared", I said before trying to explain yet again that what Sandy wanted was a traditional English Christmas with Kings College Choir on the radio, turkey and all the trimmings and Perry Como roasting on an open fire. He would also be expecting a lock-in at the Rod and Mullet.
These animadversions on Sandy's ideal Christmas were interrupted by the sound of raucous carol singing and repeated ringing of the doorbell.
"Cumbancheros!" shouted Carlo excitedly, slamming down the iron and opening the door to the hall.
"Tell them to fuck off", I said.
Carlo ran towards the front door.
"No, no, Carlo......I was only......." But it was too late.
Oh my God.