Wordwatch No 251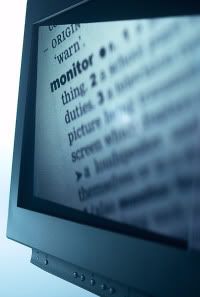 I've discovered a new
'ology
.
In talking about David Blunkett's resignation, the
BBC
's Political Editor Nick Robinson spoke of the '
processology
' of the resignation.
Is this a new coinage by Robinson today or have I just not noticed it before?
It's certainly not in the
OED
.
The online
OED
raised its middle finger to me, as it were, by offering me '
proctology
'. I'll pass on that one, chaps, thank you.
A little later today, the
BBC
's Political Correspondent, James Landale, came out with this:"
We still don't know when David Blunkett suddenly had that Damascus Road conversion, that apotheosis......

What?
Apotheosis
?
Could he have meant
'apocalyptic moment'
?
I think I'm right in saying that Mr Landale was educated at Eton. So that was a waste of twenty grand a year.
Don't they teach Greek at Eton any more? Or English, for that matter?
Or was he too busy scoffing toast with Gentleman's Relish or spanking his fag to do his prep?
[
Note to overseas readers: 'spanking your fag' is not the same as 'spanking your monkey'. And I don't think they have fags any more at Eton, i.e. younger boys acting as servants to older boys. I assume they still have fags in the American sense, otherwise there would be no point to public schools at all.]