Button Your Lip
Some time ago I deplored the way that social kissing has reached epidemic proportions and I received a fair amount of support from my readers, mostly from the men.
The imminent arrival of Bird Flu may prove that every cloud has a silver lining and put a temporary halt to the practice. There'll probably be a Government booklet telling people not to engage in casual kissing -
Kissing Kills!
.....
Mwah, Mwah is Murder! -
that kind of thing.
In the meantime, our in-house advertising team have returned from an extended working lunch in the Rod and Mullet with the artwork for some button badges that can be worn at parties, receptions, weddings, barmitzvahs and other high-risk occasions: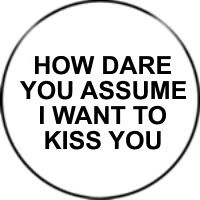 This first one is a tad aggressive but is based on a badge that was worn by some gay men in the 1970s which said: 'How Dare You Assume I'm Heterosexual'.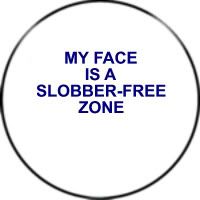 No 2 is also for those who want something in your face but nobody near their face.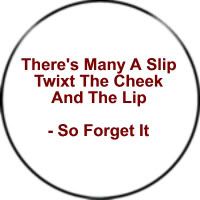 This Shakespearean one is for those of us who usually end up head-banging instead of kissing.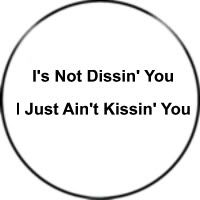 This is an Ali G inspired badge for the younger party-goer.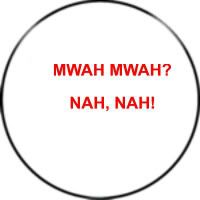 A succint little rhyming number to wear to Hunt Balls.
For occasions where you want to keep your options open. Keep it in your pocket ready for your introduction to that fit bird or bloke in the corner.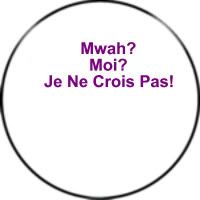 Put this one in your pocket before you jump on the Eurostar. France is a high-risk zone. Not sure it quite translates as
'I don't think so!
' but even the frogs aren't too thick to grasp the meaning.
Badges available on mail order shortly at 99p each, plus £10.95 postage and packing. Or buy 6 and get the 7th free!
Cheques payable to William Lupin. No refunds.
Also available from all good newsagents, and WH Smith.