The Chair of Chairs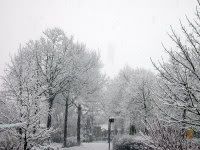 It's surprising what you learn when Radio 4 is the background to your day. But sometimes I think I must be dreaming.
Last night as I was preparing some food I heard an American Professor, speaking with all the authority of someone who had written
A History of the Chair
, say that if you did a manual job and were on your feet all day, to sit down was a treat.
Well, blow me! I suppose it takes years of academic research to come up with an astonishing insight like that.
As I looked for a pen to write down this amazing aperçu the Professor was continuing to share the fruits of her lucubrations. Before industrialisation, she said, people had to make their chairs by hand.
Truly astonishing.
I think I once heard that there was a time before motor cars when people used to ride around on horses. Could this possibly be true? Perhaps Radio 4 will do a programme about it.