Well-Behaved Binges On The Fringes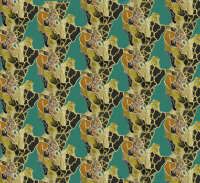 The other day I started to talk about a subject from the comment box concerning gay neighbourhoods being safer places to live and young gay men being less likely to smash the place up but then went wildly off-topic. So now, put your wellies on as we again venture tentatively into the quagmire of sexual stereotypes.
You certainly can't say that there are lower rates of criminality among gay men. You'll find plenty in our prisons, even if you exclude those who are just 'gay' for the duration in order not to be deprived of sexual pleasure while giving Her Majesty pleasure. Nor do gay criminals confine themselves to non-violent crime. Think of Ronnie Kray, or playright Joe Orton being battered to death by his lover Ken Halliwell, to give two high profile examples. You could argue that, historically, gay men being excluded from the mainstream and criminalised for just expressing their sexuality might make them more likely to become criminals in a broader sense. That's why it's always been in society's interest to give gay men and women equality and not consign them to the fringes, but it's taken a hell of a long time for them to realise it.
I'm not sure how true it is that gay teenagers are less prone to drunken vandalism than their straight counterparts but that's certainly my impression. But why? They certainly don't drink any less and are no less inclined to 'laddish' behaviour. Some would say it's because they're more 'feminine' but that's just an ignorant confusion of gender and sexuality.
Strange but true
, as the tabloids would say: young gay men are just as turbo-charged with testosterone; some will have spent the evening discussing who's going to win the Premiership; some of them even have hairy chests, can't stand Madonna or Pet Shop Boys and have an aversion to quiche!
So why don't they put their boots through shop windows after leaving the pub? One reason perhaps is that they need to keep a low profile on the city streets if they're not to get their heads kicked in. Another is that if they're sufficiently at ease with themselves to be out on the gay scene then they're confident in both their masculinity and their sexuality and have nothing to prove to their mates. And unlike gangs of straight boys who drink together, their drinking mates are also potential or actual sexual partners. In general, violence and romance are uneasy bedfellows. You rarely hear people say:
'it was when he put his boot through the kebab shop window that I knew he was the one for me
.'
**********

The problem of binge drinking is never out of the news at the moment and the Government's alcohol policies are full of contradictions and quite bizarre when compared to their policies on smoking.

But it's moderate drinking that I've never understood. Alcohol is a mood-altering drug. It follows that you need a sufficient quantity to significantly alter your mood, otherwise why drink the bloody stuff? You might as well have a nice cup of tea instead.
The problem is that once you've drunk enough to remove your inhibitions and tell your drinking partner that he's your best mate in the whole world, you're judgement is shot to buggery and you're likely to go on drinking until you fall down or, depending on your temperament, decide that anyone who's not your best mate needs a punch in the face.

I don't know what the answer is to that. I only know that the choice for me is to either get totally rat-arsed or stay at home and drink Sainsbury's excellent Assam tea. The middle way is a cop-out and the apotheosis of pointlessness.
Do you really think I'm going to comb my hair and get dressed up and go schlepping up to the local pub for a 'quick half' or two glasses of wine?
Do you think I'm some kind of poof?